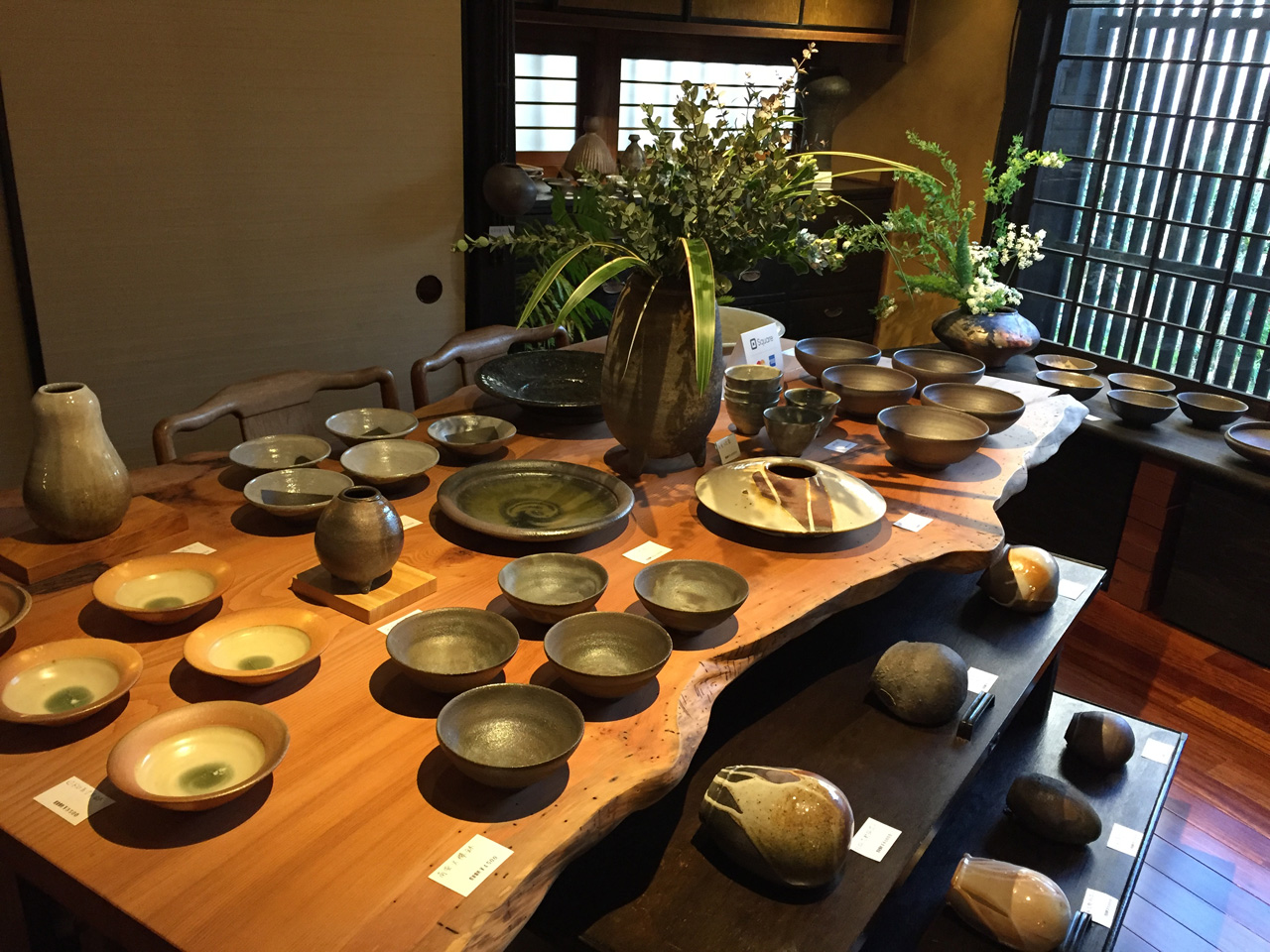 ギャラリー
filter_vintage
Galerie
国内・海外からセレクトした陶芸作家の作品を展示
Exhibition of works by ceramic artists selected
from Japan and overseas
国内外で活躍をされている陶芸作家の作品を常設展示、食器を中心に、酒器、花器、茶器などの陶器、磁器、ガラスの器をご用意いたしております。
器は普段使いはもちろん、大切な方との特別なシーンをより素敵に演出することのできる、そんな各種アイテムをご用意いたしております。
We have a permanent exhibition of works by ceramic artists who are active both domestically and internationally, and we offer ceramic, porcelain, and glass vessels, mainly tableware, such as sake vessels, flower vases, and tea utensils. We offer a variety of items that can be used not only for everyday use, but also to enhance special occasions with your loved ones.
築70余年の日本の伝統建築と庭園が織りなす四季の風景
A four-season landscape created by traditional Japanese
architecture and gardens that are over 70 years old
築70年の日本建築。昭和の良き時代の面影の残る建築で、どこか懐かしさと温もりの空間でゆっくりとおくつろぎください。
松山市の 中心部にありながら、どこか里山にいるような静寂の空間。野鳥の囀りと心地よい水の音。
敷地内の庭園は、四季折々の景色が楽しめるようモミジの木を中心に色々と植栽され、季節に合った花々が皆様の目を楽しませてくれます。
A 70-year-old Japanese building. Relax in a space that evokes nostalgia and warmth in a building that retains the vestiges of the good Showa era. Although it is located in the center of Matsuyama City, it is a quiet space that makes you feel like you are in a rural village. The chirping of wild birds and the soothing sound of water. The garden on the premises is planted with a variety of plants, mainly maple trees, so that you can enjoy the scenery of each season, and the flowers that match the season will please your eyes.